Two Dives in Beau Vallon
Africa » Seychelles » Beau Vallon » Beau Vallon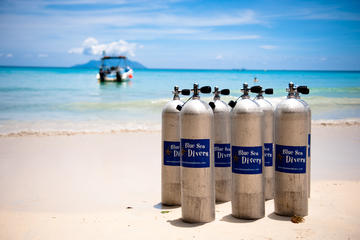 Duration: Flexible
Departs: Beau Vallon, Seychelles
Price from USD 105.99
Book Now
Discover colorful marine life beneath the waves.
The diving centre is ideally located in the very heart of the action on the famous and beautiful sand stretched beach of Beau Vallon on Mahé Island, Seychelles. A comfortable 10 minute ride from the stunning Bay Ternay Marine Reserve, and close access to the most beautiful dive sites around the island, our location, will leave you breathless.

Book two dives in Beau Vallon to see the underwater world.
« All Activities